Few things in your home are more important than plumbing, which is why you must keep your plumbing system in good working condition. Fortunately, Hunt's Services makes it easy by providing plumber services in Olympia, Washington.
As Washington state's capital, Olympia is an important city and a highly desirable place to live. Its position near Budd Inlet makes it easy for residents to enjoy the water, while its proximity to the Capitol State Forest allows for plenty of outdoor recreational activities.
If you are experiencing a plumbing problem in Olympia, Hunt's Services plumbers are available and ready to make the plumbing repairs you need, so give us a call at 253-785-4773 to get started. We also handle HVAC and electrical in Olympia.
You already know that Olympia is a scenic community that most residents love. A plumbing problem can quickly lead to disaster, but Hunt's Services will ensure your problem is solved and your system is back up and running as soon as possible.
Hunt's Services offers the following plumbing services in Olympia, WA:
Do You Need a Plumber in Olympia?
You could run into countless water supply and sewer line issues in your home or commercial property, all of which require the services of a professional technician.
For instance, a leak from your water or sewer line is a scenario where you'll surely want to contact a plumber. Even if the leak is just a tiny drip, it can quickly escalate if it isn't addressed immediately. Situations where water is pouring from one of your pipes are far more obvious, and you'll want a plumber to handle them as quickly as possible, too.
If your fixtures are draining slowly, you might require a drain cleaning. However, this problem could also mean you have a break in your sewer line that prevents waste from escaping into the city main. A plumber can quickly diagnose the issue and provide a repair.
Having no hot water is incredibly frustrating because it becomes impossible to complete simple tasks like washing the dishes or taking a shower. It also means you have a problem with your water heater that you'll want to address immediately. Hunt's Services will attempt to repair your water heater, but you should know that these units are more challenging to fix once they're over ten years of age.
Not to worry, though, because we'll go over your replacement options with you. A new unit can save you money each month, as can switching to a tankless water heater.
Some plumbing jobs in Olympia require a permit, if so, Hunt's Services will complete the necessary paperwork and schedule an inspection so all work is completed according to all applicable plumbing codes.
Poor water pressure is another frustrating scenario that makes simple tasks more challenging. There could be a few underlying causes, including a crack or debris in your water line or a leaking fixture.
No matter your plumbing trouble, Hunt's Services provides the repairs and installations you need to restore or replace your water and sewer lines.
How Hunt's Services Can Help
Hunt's Services has experience with plumbing problems of all sorts. The second you notice something is wrong with your system, give us a call at
253-785-4773
.
We offer sewer pipe and water line repairs if they have a break or crack and provide drain cleanings when your system is clogged. Our technicians also utilize leak detection technology to learn the exact location of the problem, streamlining the process.
Our team is available 24 hours per day, seven days a week, ensuring you don't have to wait until Monday morning for a repair.
We'll send a technician to inspect your water heater when you don't have hot water. Our representative will always attempt to repair the unit first but offer replacement options when that's not possible.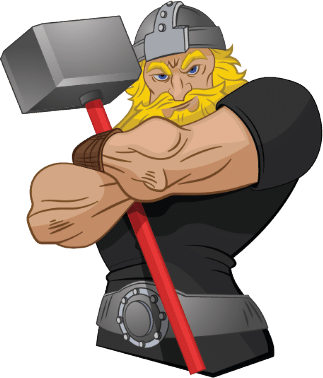 Need a new installation? Hunt's Services has many different options. We provide installs on new builds throughout Olympia and can even run new plumbing pipes inside your existing home if you're installing new fixtures. Water filter and sump pump installations are available, too.
Give Hunt's Services a chance to handle any plumbing needs you have in Olympia, Washington. You won't be disappointed with your choice when you go with Hunt's.
A Look at the Repair Process
You might be wondering how we go about repairing your plumbing system in Olympia, Washington. The truth is that it depends on multiple factors, including the size and location of the issue.
It all starts when you call Hunt's Services at 253-785-4773. From there, we'll dispatch the appropriate technician to your home or business.
In some situations, a sewer camera inspection is necessary, while a visual assessment is enough in others.
If you have a cracked sewer or water line, we might remove part of the pipe. We'll use our trenchless sewer repair method whenever possible, and even if we can't, we'll handle the repair with as little property disruption as possible.
Plumbing problems rarely fix themselves, so get Hunt's Services on your repair immediately to limit the damage to your property.
Hunt's Services in Olympia, Washington
Living in Olympia, Washington, provides excellent access to coastal Washington while remaining within easy driving distance to Tacoma and Seattle on the I-5. It also comes with an abundance of outdoor activity and an emerging downtown dining scene.
Plumbing problems can still occur in the idyllic location, but it's nice to know you have Hunt's Services available to assist with them. Give us a call at 253-785-4773 to discuss your plumbing, electrical, heating, and cooling issues in Olympia and throughout the rest of Thurston County.
Hunt's Services also offers the following HVAC services in Olympia, WA: