Hunt's Services is a licensed, professional plumbing company in Pierce County available to diagnose and repair your sewer lines in Pacific, WA. Having an issue with your sewer system can quickly turn a peaceful day into a chaotic experience. Fortunately, professionals providing sewer repair in Pacific, Washington, are available to assist.
The team at Hunt's Services is standing by to handle your sewer repair emergency in Pierce and King counties, ensuring you aren't without this vital infrastructure for long.
Give us a call at 253-785-4773 to start the job as quickly as possible. From there, you can trust that we'll get your sewer lines and drains back up and running again in the near future.
At Hunt's Services, we believe in providing true value for Western Washington residents, so contact us the second you experience a sewer line issue for the best possible results.
Symptoms to Watch For
How do you know you have a significant plumbing problem? It's usually pretty obvious, but there are some telltale symptoms to watch for daily.
First, you should keep an eye out for any leaks you can see coming from your sewer line. This problem is significant because it means you have a crack or break in your sewer pipe, and you'll need an immediate repair before this sewer water damages your property. It could also lead to health problems if you don't address it right away.
You'll also want to contact a technician if you can smell sewage anywhere on your property. There's a chance you have a leak under your grass or driveway when you notice this smell, so quickly getting to the root of the problem is a priority.
It's advisable to monitor your in-home plumbing fixtures. For example, if you notice your toilet isn't emptying when you flush it, or there's standing water in your sink, it could mean there's a large clog in your sewer line. There could also be a break somewhere in the pipe that's preventing it from draining.
Slowly draining plumbing fixtures signal an underlying issue, too. The problem could be isolated to a single part of your home or mean your main sewer line has a clog. Having a professional plumber look can provide peace of mind and ensure the repair is completed correctly.
Hunt's Services is available to take care of these jobs and more in Pacific, Washington, and throughout Puget Sound. Call us at 253-785-4773 for more information.
Sewer Problem Causes
What's causing your sewer line issues? The truth is that it could be any number of things, many of which are part of Pacific, WA's unique environment.
For instance, tree roots are a common culprit in Western Washington because there are so many large trees in the region. These trees have massive root systems that extend underground, sometimes wrapping around sewer pipes and damaging them.
The frequent rainfall in Pacific, Washington, can also lead to plumbing problems through pipe sagging. In short, pipe sagging occurs when heavy rains cause the soil that's supporting your sewer line to erode. These pipes are then put under significant strain, causing them to sag.
Pacific has expanded significantly since the 1990s, leading to new construction throughout the city. However, some old homes from the 1950s and 60s remain, and they could have clay pipes. If you live in an older home, you should have a technician inspect your sewer line because clay pipes are far more brittle than the ABS and PVC pipes used in modern houses.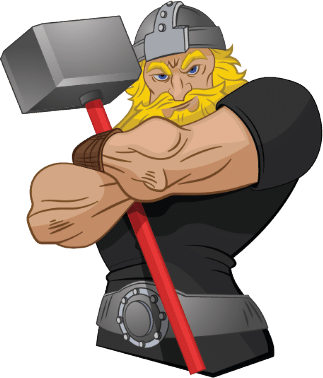 Finally, if you're guilty of disposing of oil, grease, fat, and other food waste through your kitchen sink, you'll eventually end up with sewer line problems. This waste solidifies as it cools, building up over time and catching even more debris. There's a good chance you'll require a drain cleaning at some point if you use your sinks in this way.
No matter the underlying cause of your sewer line problems in Pacific, Washington, Hunt's Services is available at 253-785-4773 to help.
How the Repair Works
You're probably wondering how the licensed and certified technicians at Hunt's Services will handle your sewer line repair.
To start, the plumber will inspect your system to diagnose the issue. A video camera sewer inspection is often necessary because it allows us to see inside your pipes and pinpoint the problem. We can then develop a solution.
If you have a clog, our team will sometimes utilize a drain cleaning technique called hydro jetting. The gist is that we send a highly-pressurized water stream into your pipe to remove the obstruction.
When our inspection spots a sewer line crack or break, the fix is a little more complicated. We might have to remove a section of your pipe in these cases, but our trenchless sewer repair methods minimize the damage to your yard.
Excavation is sometimes on the table, too, but our team will take the necessary precautions to protect your landscaping as much as possible.
Contact Hunt's Services Today!
No matter the sewer line repair issues you're experiencing, Hunt's Services is here to help. Our team is available in Pacific, Washington, in addition to major cities like Tacoma and Seattle, so assistance is never far away.
Give us a call at 253-785-4773 to start on your sewer repair as soon as possible.