From the second you need plumbing services in Lacey, Hunt's Services should be the company you contact. Our licensed, certified technicians can put you on the right track, ensuring your residential or commercial installation or repair goes as smoothly as possible.
We can book an appointment with members of our team quickly and efficiently, so you don't have to wait for your drain cleaning, sewer line repair, or water heater replacement for long. We can even assist with any pipe leaks you encounter.
Hunt's Services knows that plumbing is an essential piece of infrastructure in your home, and we're standing by to help.
Call us at 253-785-4773, so Hunt's Services can get to your repair in Lacey or elsewhere in Western Washington in the near future.
Do You Need a Professional?
Figuring out if you need a professional technician to assist with your plumbing emergency is usually pretty straightforward. If there's a plumbing problem you don't think will go away on its own, getting expert assistance is the right call.
For instance, if your water or sewer line is leaking inside your home or under your yard, there's a good chance you have a cracked or broken pipe that will require intervention. The Hunt's Services team will stop the leak immediately and work toward repairing the leaking pipe as soon as possible.
You might also encounter a clogged drain from time to time in your home or commercial property. A drain clog can be a minor inconvenience, but it can quickly escalate if you don't clear it entirely. Hunt's Services offers drain cleaning services that will restore your sewer line to optimal condition, preventing further issues in the future.
When you notice you don't have much water pressure in your home, it could cause some panic. This scenario is especially problematic if you aren't using any other fixtures and the issue lasts for days. There's a good chance you have a leaky water main or fixture in your home when this occurs, but Hunt's Services can identify the cause and fix it quickly.
A lack of hot water is another potential issue you could encounter. This symptom probably means you have a problem with your water heater that a technician will have to repair or replace. We can typically repair a newer unit, while it's best to replace your appliance once it's a decade or so old.
Hunt's Services has experience handling all these issues and more. Call us at 253-785-4773 to book an appointment in the Puget Sound area.
What Hunt's Services Will Do?
We're a full-service plumbing company that can assist with all your repair and installation needs. You won't have to call in another contractor because we have experience with nearly any problem imaginable.
Hunt's Services technicians have access to all the latest tools and equipment. We utilized advanced leak detection technology to identify the location and size of any crack in your water line, no matter its scale.
We can also conduct a camera sewer inspection to see inside your sewer pipe, helping us figure out the next step in the repair process.
From there, our team will often use trenchless sewer repair methods like pipe lining. The gist is that pipe lining allows us to place a new liner inside your pipe using resin, and we don't have to excavate your yard to do it.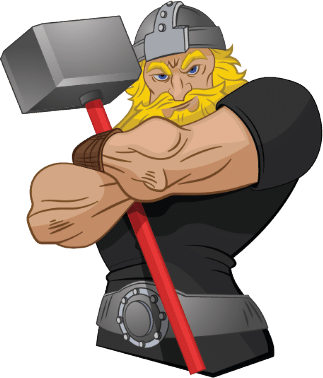 We also commonly use a trenchless pipe replacement method called pipe bursting, which helps us replace a significant portion of your sewer line without digging up your yard.
If your water heater is acting up, we have all the parts necessary to repair it. We can also replace the unit with a brand new Energy Star model, a switch that will save you money on your monthly bills.
When the time comes to renovate your home, we can move your plumbing or install new water and sewer lines, streamlining the process. We can install new fixtures for you, too, if you aren't comfortable doing it yourself.
Hunt's Services is your full-service plumbing company in Lacey, WA, and other parts of Thurston County. Call us at 253-785-4773 to start the process today.
Your Plumbing Repair Job
From the second you call Hunt's Services, you'll see nothing but professionalism. We'll begin by sending a licensed, certified technician to your home to diagnose your plumbing problem and develop a solution.
From there, we might utilize a technique like hydro-jetting to clean your clogged drain or pipe lining to repair your sewer line. It all depends on the job, but you can trust that we'll disrupt your life as little as possible while providing a top-notch customer experience.
You never want to be without your plumbing service for long, so reach out to Hunt's Services at 253-785-4773, and we'll immediately begin your repair process.