Plumbing is one of the last projects around the house that you'll want to do yourself because if you make a mistake, you could be without water service for days. For this reason, it is smart to have the contact information of a licensed, bonded, and insured plumbing contractor like Hunt's Services on hand, as this ensures that you have someone who can deal with any plumbing problem that you experience.
At Hunt's Services, we have a team of professional plumbers who can fix any issue that presents itself quickly and efficiently. We will keep your water service functional so that you don't have any interruption in your water usage, such as due to burst pipes, clogged drains, or broken water fixtures.
Give us a call at 253-785-4773 to get us started on any plumbing issue that you have run into because once we're on the job, your problem doesn't stand a chance.
Residential and Commercial Plumbing Repairs
One of the main reasons why so many people in Mercer Island on the Eastside trust Hunt's Services is because of the repair work that we do. It doesn't matter if you have a leaky pipe or a broken sewer line, we will get to the bottom of it before it does significant damage to your property.
Our Mercer Island plumbing company has experience with minor plumbing issues like toilet repair and major problems like sewer line replacement. As a result, it doesn't matter how large or small the project is, our plumbing services can help you.
Other jobs that we handle include:

Cleaning drains
Repairing broken pipes
Replacing water lines
Fixing water heaters
We offer these same services to commercial properties in Western Washington, as well, so your home or business doesn't have to go long with a plumbing problem making your life more challenging. Give us a call at any hour, and we'll get to the bottom of your problem and will restore your service as quickly as possible.
New Installations
Whenever you require a new plumbing installation, give Hunt's Services a call. Our team of technicians has dealt with every type of plumbing installation imaginable, ensuring that whatever you need installed is done right the first time.
Would you like a water filtration system installed in your home so that you have clean drinking water all year around? Hunt's can do that for you. Do you require a water softener or a sump pump in your home or business? Hunt's Services is just a phone call away.
Serving Mercer Island and the surrounding area, we will run new water lines if you are building a new bathroom and can even install a toilet for you.
Your new plumbing installation will add value to your property and make your life easier, but only if it is done right. By hiring a professional plumbing service like Hunt's, you can be confident that the work will hold up and that you won't experience any issues with your install.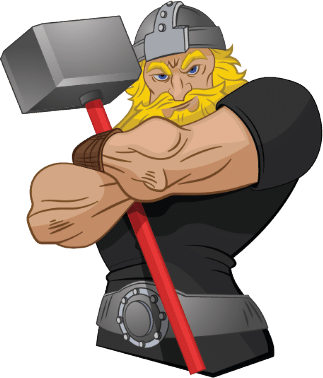 Emergency Service
Another aspect of Hunt's Services to consider is that we are available 24 hours per day and seven days per week for emergency plumbing repairs. As a result, if your water heater springs a leak in the middle of the night and you need it fixed immediately, all you have to do is call 253-785-4773, and we will send someone to deal with it.
Emergency plumbers in Mercer Island can be difficult to come by, but you don't have to worry about this issue any longer because you know that Hunt's is here to help.
Basic Maintenance
Going through with some basic maintenance can help prevent major plumbing issues from arising. For example, if you have a Mercer Island plumber like Hunt's Services come by to do a drain cleaning every year, you will be sure that your drains and pipes are in good shape and free of debris.
You can also have us do a camera sewer inspection because this allows us to see potential problems before they have the chance to damage your home or commercial property.
Minor leak repair is also part of this maintenance, as you might not even notice that a leak is there unless a trained eye is present. A small leak can steadily cause water damage in hidden areas of your house, and you might not see it until it has wrecked part of your residence. By having us do the necessary maintenance, you can be sure that all of your pipes are in good shape and aren't leaking anywhere.
Call Us Today
Plumbing problems can arise out of nowhere and can do a lot of damage along the way. Hunt's Services is here to help by providing the support that you need whenever you experience an issue with your plumbing, air conditioning, heating, and electrical.
Give us a call at 253-785-4773, and an expert technician will be on the job in no time at all and on a schedule that works for you.
Remember, when you choose Hunt's Services, it's all about you.