When seeking plumbing services in SeaTac, Washington, Hunt's Services should be your first call. Our trained and certified technicians can handle any job you throw at them, ensuring your plumbing system is functioning at optimal levels as quickly as possible.
We offer services to both residential and commercial customers throughout the Puget Sound area. Whether you need a quick drain cleaning, sewer line repair, sump pumps, or total sewer line replacement, we're here to help. Our team can also replace or repair your water heater and deal with any leak that's causing you problems.
We understand just how vital your plumbing service is to your family, which is why we'll work hard to complete the job on a tight timeline.
Call Hunt's Services at 253-785-4773 for more information. We're here to assist you in SeaTac and throughout Western Washington.
When You Require a Plumber
How do you know you need a plumber? It's usually pretty obvious because there are clear signs your plumbing service is not working as it should.
For example, you might notice water leaking from your water or sewer line. This water will damage your home or business quickly if you don't repair it, so getting the team at Hunt's Services on the job should be a priority.
Clogged drains are another issue that could necessitate professional intervention. A blockage in your sewer line could lead to a backup that floods your home or a break in the pipe that does other property damage. A drain cleaning is a quick and easy way to restore your service, limiting damage in the process.
A lack of water pressure coming from your fixtures could mean you have a leak in your water line. Since water is escaping from elsewhere in the water system, it can't reach your fixtures at full pressure, leading to other issues. Fortunately, Hunt's Services can repair the crack or break that's causing this problem.
Having no hot water isn't something you can't deal with for long. It is also a symptom of an issue with your water heater. It's sometimes possible to repair a malfunctioning water heater, although a replacement could be necessary if your unit is ten or more years old.
No matter the issue with your plumbing system, Hunt's Services is here to help. Give us a call at 253-785-4773 in SeaTac, Washington, to begin the repair process as soon as possible.
How Hunt's Services Assists You
Hunt's Services offers a full array of plumbing repair and replacement services. We're the only plumbing company you'll have to call because we do it all.
Our team has all the state-of-the-art equipment and tools to streamline the job. We use advanced leak detection technology to figure out the location and size of any leak in your water line, making the repair process far more efficient. We also utilize camera sewer inspections to see inside your sewer line, identifying breaks and cracks and their causes.
When we identify a break in your sewer line, our team has trenchless repair methods available. Pipe lining, for instance, involves using a bladder and resin system to place a new lining inside the pipe without damaging your landscaping. Pipe bursting is a trenchless sewer line replacement method we'll often use, as well.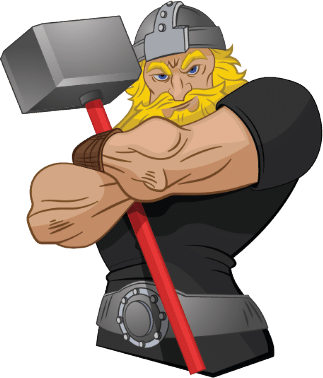 If a water heater replacement is necessary, we have a full range of Energy Star appliances from which to choose and can install your new unit in a hurry. We also have all the parts available to repair your existing water heater, if possible.
We can upgrade your fixtures when it comes time to renovate your home, run new water and sewer lines if you add fixtures to a new part of your home, and move your existing plumbing lines. These jobs make your renovations and upgrades far more straightforward and save you from having to deal with your plumbing.
Contact Hunt's Services at 253-785-4773 to begin. We're available in SeaTac and throughout King County to service your commercial or residential property.
The Repair Process
You'll begin the repair or replacement process by calling Hunt's Services at 253-785-4773. We can adapt to any plumbing issue you're experiencing because our plumbers have seen it all.
We'll then send a technician to your home to identify the issue and develop a plan. Available techniques include hydro-jetting, pipe busting, camera sewer inspections, and pipe lining.
You can trust that we'll handle the job to the highest standard, reducing your risk as you attempt to repair your plumbing problem.
Call Hunt's Today!
The licensed, certified team at Hunt's Services is standing by to take your call. We're available in Pierce, King, and Thurston counties, ensuring we can help you in many parts of the Pacific Northwest.
Reach out to Hunt's Services at 253-785-4773 to book your plumbing, electrical, or heating appointment as soon as possible.