Ruston, Washington, is an idyllic place to live on the shores of Commencement Bay, but nothing can turn it into a nightmare faster than a plumbing problem. Fortunately, Hunt's Services provides plumbing services in Ruston, ensuring you aren't without this vital service for long.
The team at Hunt's Services is available 24 hours per day, seven days a week, to diagnose and repair any plumbing problems in Ruston, WA, you experience. Give us a call at 253-785-4773, and one of our insured and licensed technicians will arrive at your home or business to address your concerns.
Potential plumbing issues you could run into include broken pipes, leaking sewer lines, no hot water, and clogged drains. No matter the problem, Hunt's Services can provide the repair. We also handle HVAC and electrical issues in Ruston and throughout Pierce County.
Ruston, Washington, is a beautiful place to live thanks to its scenic location on the bay, massive park, and a world-class aquarium. Keeping your plumbing system functional ensures you can enjoy Ruston's beauty without interruption.
Hunt's Services is here to ensure plumbing issues don't ruin your day by providing quick and thorough plumbing repairs in Ruston, Washington.
Reasons to Call a Plumber in Ruston, WA
Your home or commercial building could experience various issues that require the services of a plumber.
One such concern is when your plumbing fixtures won't drain. In these situations, you'll often notice them draining slowly, to begin with, before they nearly stop altogether. A drain cleaning could be in order if this is a chronic issue. You could also have a broken sewer line that's preventing waste from reaching the city main.
Water leaks are other problems that require professional intervention. Some leaks are as simple as some water dripping under a sink, while others could see sewage pouring into your yard. No matter the size and scope of your issue, it won't repair itself, but the technicians at Hunt's Services can assist.
Have you tried to take a shower recently, only to realize you don't have hot water? That scenario usually means a broken water heater, which Hunt's Services can repair or replace in a hurry. Keep in mind that these appliances only last for ten to 15 years, so a new installation might be the best choice if you have an older unit. You might consider a tankless water heater in this situation, as well.
Low water pressure is another problem you could experience. This matter could result from a crack or debris in your water line, although a leaking fixture could also be the culprit.
Hunt's Services can assist you today no matter the issue.
Hunt's Services in Ruston, Washington
So, how exactly does Hunt's Services provide plumbing repairs in Western Washington? Well, it all comes down to the matter at hand.
We offer water and sewer line repairs and replacements when the problem calls for it. We can also provide drain cleanings and use our leak detection technology when learning more about the underlying cause of your issue.
Have an emergency in the middle of the night? Hunt's Services offers emergency repairs, so, at the very least, we'll limit water damage until we can have a closer look at the problem.
When you don't have hot water, a water heater replacement or repair could be necessary. We'll offer advice on the best water heaters we have available, which will save you money on your monthly energy bills, as well.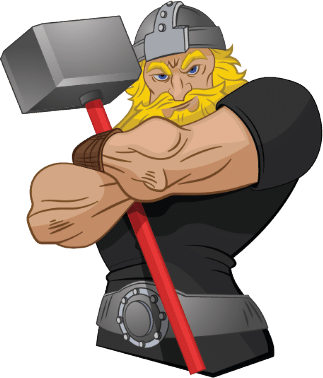 We're also available for new plumbing installations in Ruston, Washington. We can run all the water and sewer lines for a new build or help you install new plumbing and fixtures in your existing home or commercial property. We can assist with your sump pump or water filter installation, too.
Give Hunt's Services a call at 253-785-4773 to discuss your plumbing repair and installation needs in Ruston, WA.
How the Repair Process Works
You might be wondering how we handle plumbing repairs in Ruston, WA, so here's a look at the process.
Of course, it all begins when you contact us about your plumbing problem. We'll then send an experienced, licensed plumber to your home or business as quickly as possible.
Our technician will use various techniques to diagnose your plumbing problem upon arrival. Sometimes, a visual assessment is all that's needed, and the repair can begin immediately. Other times, we'll use leak detection technology or complete a camera inspection to see inside your plumbing system. The technician will then develop a repair plan.
Cracked or broken pipes will need a repair or replacement. We have trenchless sewer repair techniques that limit damage to your yard and are used whenever possible. Leaks inside your home could force us to go behind your drywall, but rest assured we'll handle the job in the least invasive way possible.
Give us a call at 253-785-4773 the second you notice a plumbing problem on your property because the sooner we get started, the easier it is to limit damage and restore your service.
Hunt's Services in Ruston, Washington
Ruston, Washington, is one of Pierce County's most scenic communities, making it an attractive place to call home. Maintaining and repairing your plumbing system is essential, though, because you'll want to keep your property in good shape.
Hunt's Services is standing by around the clock to assist with any plumbing, electrical, heating, and air conditioning issues in Ruston you encounter. Give us a call at 253-785-4773 to begin the repair process.