The city of Algona is just south of Auburn in Washington's King County and is known for its proximity to Boeing's fabrication plant and south of Seattle, but north of Tacoma.
Overall, this area of about 3,200 people is a quiet place to live, but that doesn't mean that it's immune to sewer line problems. The City of Algona Utilities Department installs and maintains the sewer lines in Algona and King County treats the waste from the sewer system. As a resident of Algona, you are responsible for the maintenance and repair of your sewer line to the main sewer line. If you notice a problem with the main sewer line, contact the Utilities Department.
If you find yourself dealing with a sewer pipe break, crack, or clog in Algona, call 253-785-4773 to have a licensed, certified technician from Hunt's Services diagnose the problem and repair it.
Our plumbers are fast, efficient, and experienced, so no matter what is wrong with your sewer service, we'll get to the bottom of it right away.
Here's some information on our services.
Is it Time to Call Hunt's Services?
A common issue that we see is people not knowing if it's necessary to call a plumber.
As a general rule, you should 100% call us if:
You smell sewage in your home or yard – This scenario means that you could have a crack or break in your sewer line. The smell is this sewer water seeping out of your pipe and into your home or soil. The sooner you have Hunt's Services there to repair the pipe, the easier it is for us to prevent substantial damage to your property.
You see sewer water on your property – This one's more apparent, as when you see sewer water in your yard or home, it's a sign that you have a significant break in your sewer line that needs a repair. Generally, once the sewage has reached the surface of your yard, we're at a critical stage, and you'll want to get us on the job immediately.
You have waste coming back into your fixtures – If you flush your toilet or drain your sink, only to have the water come right back up, you have an issue. There's a chance that this scenario means you have a significant clog and, therefore, a drain cleaning emergency on your hands. It's also possible that you have a break in your sewer line that is preventing your waste from reaching the city's main line. Either way, Hunt's can help.
A non-emergency situation where you might want to contact Hunt's Services is if you have slowly draining fixtures. If you only notice one slow drain, the problem is probably isolated and an easy fix. When all of your drain pipes are slow, however, the problem is more substantial and could cause severe issues if not cleaned by a professional.
Why You Have Problems
When you experience a sewer line problem in Algona, you'll probably want to figure out the cause.
A common issue through King County and Western Washington is pipe sagging, which occurs when the soil beneath your grass or landscaping is washed away in a period of heavy rain. Without this dirt supporting the sewer line, it's left carrying too much weight and begins to sag. From there, it could break or crack.
Tree roots also cause a lot of problems in Algona. The gist is that these roots wrap around plumbing pipes, eventually cracking or breaking them. Since roots can run for great distances underground, it might not even be a tree on your property that is causing the issue, making it challenging to prevent.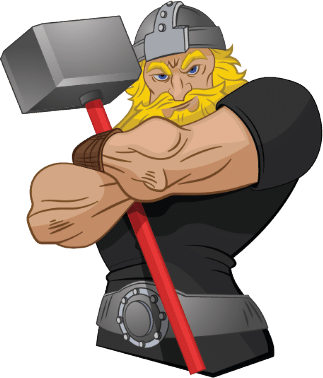 Pipes can deteriorate over time. While the average home in Algona was built in 1981 and, therefore, old lines generally aren't a problem, older homes do exist. If you're living in an old house, have the pipes checked to make sure they've received an upgrade.
Putting oil and grease down your drains can lead to issues, no matter the age of your home. This grease builds up and clogs the line while catching other debris in the process. You'll probably notice that your drains are slow to start, but you could end up with a crack in your line if you don't have it serviced.
A Visit From Hunt's Services
So, you've decided to give Hunt's Services a call to deal with your sewer line problem. Here is how the visit will go.
We'll start by diagnosing the exact problem and determining what is causing it. Our scope camera inspection service allows us to see the inside of your sewer line so that we can pinpoint the problem and its location.
Then we'll come up with a repair plan. We prefer to use a trenchless sewer repair technique where we insert a resin and bladder system to repair the broken sewer pipe. This repair method is the least invasive because we don't have to excavate in your yard.
Another trenchless repair method involves bursting a broken section of pipe and replacing it with a new one. This technique is a little more involved than the resin and bladder fix, but it's necessary for more significant breaks.
When our trenchless repairs just won't cut it, we could have to excavate a small section of your yard. Keep in mind that we'll always complete the job with your comfort in mind and with as little damage as possible.
Give Hunt's Services a Call
As soon as you see that you have a sewer line repair emergency in Algona, Washington, call 253-785-4773 to get Hunt's Services on the job right away. Our certified plumbers have seen it all, so they'll come up with a plan to get your sewer service back on track as soon as possible.
You're just a call away from making your sewer line problems a thing of the past.