From the second you notice a leak or clog in your sewer line, contacting a professional to provide sewer line repair in Burley, Washington, is essential.
Selecting a suitable contractor to complete your sewer repair is vital because the system is critical to your home. A broken sewer line means you can't flush your toilets, empty your sinks, do your laundry, or use your dishwasher, so you'll want the job done right the first time.
Hunt's Services has the experience and know-how to complete your Burley sewer repair. We have a team of licensed and certified plumbers who have seen and repaired every plumbing issue imaginable, allowing them to quickly diagnose any problem you experience and develop a repair plan.
The technicians at Hunt's Services are standing by at 253-785-4773 to start your sewer line repair as soon as possible. We also offer emergency services, ensuring you never have to go long without this essential service in your home or commercial property.
Do You Need Assistance?
While a plumber isn't always necessary, there are some situations where getting immediate help is a good idea.
For example, if you see water coming from any part of your sewer line, you'll want to call Hunt's Services immediately. Sewer water is highly toxic and can not only damage your home but can also make you sick. These leaks can occur anywhere, including outside, and often escalate if you don't complete the repair right away.
Noticing a sewage smell on your property is another surefire reason to call a technician. Often, this smell means you have a leak under your yard that isn't visible yet but is worsening by the day. Even if you can't smell anything, you could encounter some patches of grass that are growing a bit better than in other spots. While this seems like a good thing, it could also mean there's a leak in your sewer line.
Fixtures that aren't draining could signal a break in your sewer line or a significant clog. Both of these problems will require professional intervention before you end up with sewer water backing up into your home, causing damage.
It's a similar story when your fixtures are draining slower than usual, as it likely means you have an obstruction. There's a chance you have a cracked sewer line, too. A plumber can quickly diagnose and repair the issue, though, ensuring your service isn't disrupted for long.
If you find yourself dealing with any of these plumbing problems in Burley, Washington, Hunt's Services is available at 253-785-4773 to help.
What Causes Sewer Line Problems in Burley?
Sewer repair issues can arise under many different circumstances. Hiring a technician is the most straightforward way to address your sewer line problems and restore your service in Burley, Washington.
When you live in an area with lots of tree cover, such as Burley, WA, you could end up with tree roots damaging your sewer lines. Large trees often have extensive root systems that stretch for significant distances underground. Once they reach your sewer pipe, they could wrap around it, eventually causing a crack.
The rain that Burley gets could lead to another sewer problem called pipe sagging. The gist is that soil under your grass supports your sewer line as it connects your home's service with the city's main sewer pipe. Rain and other moisture can wash this soil away, though, putting strain on your pipes and causing them to sag.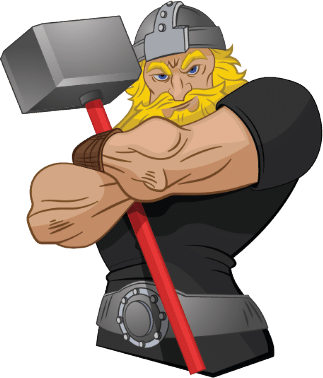 If you live in an older home that still has its original sewer line, you could require a sewer repair in the near future. While Burley doesn't have an abundance of extremely old houses, some homes built in the 1960s and 1970s could have clay sewer lines, which are more likely to break or crack than newer ABS and PVC options.
There's also a good chance you'll eventually require a sewer repair if you frequently dispose of grease, fat, and food waste in your kitchen sink. While this technique seems quick and easy, these materials harden and cause blockages in your sewer line over time.
When you're suffering through any of these sewer line issues, give Hunt's Services a call for assistance.
How Hunt's Services Handles Your Repair
At Hunt's Services, we have many different tools at our disposal that we can use when addressing your Burley sewer repair.
We'll often begin the process by completing a sewer camera inspection, which involves looking inside your sewer line with a specialized camera. This tool allows us to quickly locate and identify obstructions or damage and develop a solution.
When the camera inspection finds a clogged drain or pipe, we might use hydro jetting technology to remove it. Through this technique, we shoot a pressurized stream of water through your sewer line, dislodging the obstruction.
In some situations, such as when we find a crack or break in your sewer line, we'll have to remove or repair a section of the pipe. Fortunately, we can often use our trenchless repair techniques, which minimize the damage to your landscaping.
Excavation is sometimes an option, too, but only in certain situations. Rest assured, we'll handle the repair with as little damage to your yard as possible.
The Hunt's Services Difference
Hunt's Services offers sewer repair in Burley and throughout Pierce, Thurston and King Counties. Our team is standing by at 253-785-4773 to provide the service you need while ensuring your sewer service is back up and running again in as little time as possible.