Hunt's Services licensed and certified team of technicians can handle any sewer-related issue in Edgewood that you're dealing with, restoring your drain lines as quickly as possible. The result is a sewer line you won't have to worry about anytime soon.
You don't want to take any chances regarding sewer repair. Your sewer infrastructure is responsible for removing waste from your home, and your residence won't be a very comfortable place to live without this service.
Lakehaven Water & Sewer District is responsible for the operation and maintenance of Edgewood's public sewer system. Property owners in Edgewood, commercial or residential, are responsible for installation and maintenance of sewer connection from their building to the main sewer line.
Fortunately, Hunt's Services is available to serve you in Edgewood and surrounding communities. We have the experience necessary to handle any problem you run into, restoring your plumbing in the process. Call Hunt's Services at 253-785-4773 to book an appointment today.
When to Reach Out to Hunt's Services
Of course, you don't want to call a plumber unless necessary. Some problems aren't severe enough to warrant a visit by a technician, but there are some situations where professional assistance is the only option.
For instance, if you can smell sewage on your property, it's a clear sign you need professional help. This symptom typically arises when you have a crack or break in your sewer line, allowing waste to leak under your landscaping or into your home. Repairing the problem immediately is essential because of the damage this sewage can do to your property.
A similar situation is when the sewer leak is severe enough that you can see the sewer water emerging from the pipe. Once again, getting a technician on the job right away is necessary to limit the damage to your home or business.
Drainage issues can also signal a severe problem with your sewer system. In many cases, a drain cleaning can remove a clogged drain quickly and easily without further intervention. Hunt's Services has multiple drain cleaning techniques we can utilize depending on the location and severity of the problem.
Call Hunt's Services at 253-785-4773 for more information. We can schedule you for a sewer repair in Edgewood and many other locations in Pierce County.
Why Plumbing Problems Arise
Plumbing problems can arise for many different reasons. Understanding these underlying causes goes a long way toward knowing when your home is at risk.
In Edgewood, the large trees that line many communities are a factor in plumbing health. The gist is that old trees have extensive root systems that can stretch for significant distances underground. As these roots grow, they'll seek moisture, and a sewer pipe is an excellent source of moisture. The root will eventually wrap around a sewer line and puncture it, leading to damage.
Another factor is Edgewood's coastal location. The city sees a significant amount of precipitation, and this rainfall can wash the soil beneath your yard away. This issue is that this soil supports your sewer pipe, so as it erodes, it puts significant pressure on the pipe. The result is pipe sagging, an issue that will require repair.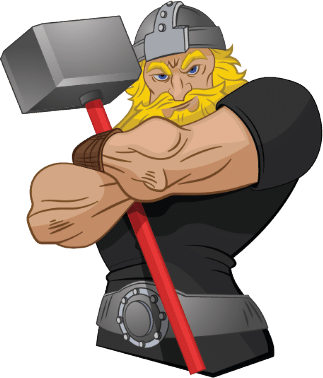 The first settlers arrived in Edgewood in about 1850, and the city grew significantly in the early 1900s. Many old homes remain in Edgewood, and these houses could have clay pipes. The problem is that clay pipes get brittle as they age, creating problems for homeowners. If you believe your home has clay sewer lines, it's best to proactively replace them before issues arise.
From 1945 and 1972 a material called Orangeburg was used for sewer pipes which has turned out to not last the expected product lifespan of 50 years. So if you have Orangeburg sewer pipes more than likely you will need to replace them in the near future with more reliable PVC or ABS piping.
Finally, putting grease and oil into your drains can cause issues. While this remains an easy way to dispose of waste, this material hardens as it cools and can clog your drains. The result is a problem that could require professional intervention.
No matter the sewer problem you have at your home or business, Hunt's Services can assist. Call us at 253-785-4773 to book an appointment in Edgewood, WA, and anywhere else in the Puget Sound area.
The Repair Process
Once you decide to call Hunt's Services to handle your Edgewood sewer repair, we'll have our team on the job as quickly as possible. We'll also disrupt your life as little as possible as we return your sewer service to working condition.
The process typically begins with a camera sewer inspection, which allows us to see inside your pipes and identify the problem. If we see an obstruction, we'll sometimes use a technique called hydro jetting to remove it. Hydro jetting is entirely safe for your pipes and is perhaps the fastest method available.
In other situations, such as when we find a crack or break in your sewer line, we might use a trenchless repair method. Pipe lining involves relining the inside of your pipe with resin, while pipe bursting allows us to replace a section of your sewer line without excavating.
Call us today!
Call Hunt's Services at 253-785-4773 for sewer repair in Edgewood, Washington.