Running into a significant problem with your sewer system is never a good time. In this scenario, you could end up with slowly draining fixtures or, worse, a full-blown leak in your sewer line. The good news is that sewer repair in Ravensdale, Washington, is available through Hunt's Services.
The team at Hunt's Services is fully licensed and certified plumbers, ensuring your sewer repair goes off without a hitch. We have the experience and expertise to get the job done, so you won't have to worry about this vital piece of infrastructure any longer.
Give us a call at 253-785-4773, and we'll start your sewer line repair as soon as we can. We provide service throughout the rest of King County, too, so you'll always have access to professional plumbing technicians when you need them the most.
Common Sewer Line Problem Symptoms
Of course, there will be some symptoms when you need sewer line repair in Ravensdale. Keeping an eye out for these telltale signs can help you reduce damage around your property when you have a plumbing emergency.
For instance, if you can smell sewage on your property, you'll want to give Hunt's Services a call. While this smell could be any number of different things, including an issue at a neighbor's house, getting a sewer line inspection can put your mind at ease. There's a chance your sewer pipe is leaking under your landscaping in this scenario, which is a problem you'll want to repair immediately.
Another sure sign you have a plumbing emergency in Ravensdale is when you can see sewer water coming from your pipes. You likely have a break or crack in your sewer line when you find yourself in this situation, and you'll want professional intervention right away.
It's also a good idea to keep an eye on your fixtures. If you attempt to flush your toilet or empty your sink and the waste doesn't drain, there's likely an obstruction somewhere in your system. When this problem occurs in multiple fixtures, the clog is probably in your sewer line, and there's a good chance you'll need a plumber to remove it.
Slowly draining fixtures could make a plumbing repair necessary, as well. While this issue could mean there's a small clog in your drain, it could also signal a more severe problem. Monitor your fixtures and get help when you notice any worsening or out-of-the-ordinary issues for the best results.
Hunt's Services is available to assist with these problems and more in Ravensdale and the rest of Puget Sound. Give us a call at 253-785-4773 to learn more.
Causes of Your Sewer Line Problems
Once you realize you have a significant sewer line problem, you might find yourself wondering how it got to this point. Many environmental factors could be to blame in Ravensdale, and there's very little you can do to prevent them.
For example, there are tons of large trees in Ravensdale, particularly in the Black Diamond Natural Area and the communities near Ravensdale Creek and the Cedar River. Large trees tend to have extensive root systems, which can wreak havoc by wrapping around your sewer line and cracking it.
Another potential sewer line problem causes by the environment is pipe sagging. Ravensdale gets a significant amount of rain, and that moisture can cause soil erosion. When the soil that's supporting your sewer line erodes, it puts a considerable amount of stress on the pipe, causing it to sag. Pipe sagging can also evolve into a broken pipe, so you'll want a technician to repair it before it gets to that point.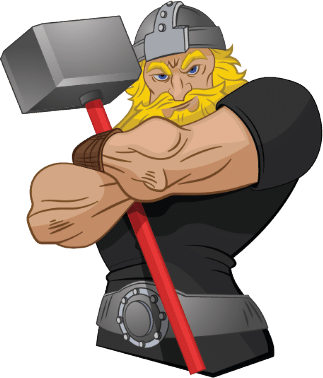 Putting grease, oil, and food down your drains could cause plumbing problems in your home. While it seems like a convenient way to clean up after dinner, food waste hardens as it cools and could create a build-up in your sewer line.
No matter the underlying cause, it's nice to know that Hunt's Services is standing by at 253-785-4773 to assist with your Western Washington sewer repair.
Your Ravensdale Sewer Repair
Now that you know what's causing your Ravensdale sewer line problem, you'll want to learn about the repair process.
Hunt's Services will often begin with a video camera sewer inspection. This process allows us to put a specialized camera into your sewer line to diagnose the underlying cause.
When we see a clog, we'll immediately work to remove it. Sometimes, the clog will call for hydro jetting, which sends pressurized water through your drain to eliminate the obstruction.
In other situations, such as when our camera sees a crack or break in your sewer line, we might replace a section of it. Fortunately, our trenchless sewer repair techniques allow us to complete the job while leaving most of your landscaping in place.
There are rare occasions where excavation is necessary, but our trained professionals will only dig up what's absolutely necessary while leaving most of your yard untouched.
Start the Process Today
You'll want to contact a plumbing contractor the second you notice a problem with your sewer system because of the damage these issues can do. Hunt's Services is standing by in Ravensdale and throughout King and Pierce counties to get the job done for you.
Don't leave anything to chance; Call Hunt's Services at 253-785-4773 to ensure your sewer repair in Ravensdale, Washington, is completed the right way the first time.