Hunt's Services offers sewer repairs in Roy, Washington, and throughout Pierce County. A sewer line problem is one of the last things you want to see around your house because of the damage it can do. Even if you don't run into property damage because of this issue, it's an incredibly inconvenient situation. The good news is a sewer repair in Roy, Washington, is just a phone call away.
Getting a contractor on the job early in the process is always advisable because it'll save you money in the long run. Your contractor should provide a permanent fix to your sewer line problem, providing peace of mind.
Give us a call at 253-785-4773, and we'll get your sewer systems back up and running again. We provide emergency repairs, as well, if you find yourself in a challenging situation.
Plumbing Problem Symptoms
How do you know it's time to call a technician? There are many different scenarios where professional assistance is necessary, but it's generally a situation where you can apply common sense.
For instance, contacting a plumbing contractor is essential if you can see sewage leaking from any of your pipes. This scenario means you have a crack or break in your sewer line that will require immediate attention. Don't use your fixtures until a technician completes your repair.
Likewise, if you can smell sewage on your property, a plumber should inspect your system before using your plumbing. You could have a break in your sewer line in a spot you can't see, so it's best to complete an inspection to minimize potential damage.
Your fixtures can also give clues to your plumbing problem. Slowly draining sinks or toilets that struggle to flush signal a clog somewhere in your system. When you notice this issue in multiple fixtures, there could be some debris in your sewer line that requires intervention.
The same goes for situations where your fixtures won't drain at all, or you have waste coming back up your pipes and into your home. You could have a severe drain clog or a clogged sewer pipe that will need professional assistance as soon as possible.
Give Hunt's Services a call at 253-785-4773 if you find yourself in any of these situations. Our team will get to the bottom of your Roy, Washington, plumbing emergency and restore your service as quickly as possible.
Sewer Problem Causes
Can you prevent these Roy, WA, sewer line problems from arising in the first place?
It's sometimes possible, but geography is also a factor in these situations.
For instance, some neighborhoods in Roy, Washington, have significant tree cover, primarily houses that back onto Muck Creek. Old trees have extensive root systems that can wrap around your pipes and cause damage.
Pierce County as a whole receives significant annual precipitation, and this can lead to a problem called pipe sagging. In short, pipe sagging occurs when water erodes the soil supporting your sewer line. This erosion forces certain pipe sections to support more weight than they can handle, causing them to sag.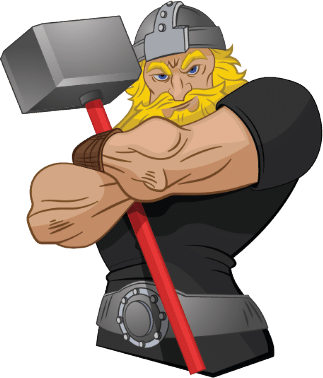 Roy, Washington, is an old community dating back to 1908, and there are plenty of historic homes remaining. These houses have a lot of character, but they could have clay sewer lines, too. Clay pipes are far more brittle than the PVC and ABS materials in modern homes, so it's wise to have your sewer line checked if you live in a house built before 1970.
One underlying cause you can proactively address involves clogs created by grease, oil, and food waste. If you're in the habit of putting these items into your sinks, you'll surely end up with sewer problems in the future because this waste hardens as it cools and accumulates over time.
No matter the cause of your Roy, Washington, plumbing problems, Hunt's Services is here to help. Give us a call at 253-785-4773, and we'll begin restoring your service as quickly as possible.
How Your Repair Will Work
You're probably curious about how your sewer repair will play out, but the truth is there are numerous ways it can go. It all depends on the diagnosis.
We'll often begin with a camera sewer inspection to help us figure out what is wrong with your sewer system. This camera allows us to see inside your pipes, making it easier to develop a solution.
There are a few different ways we can address a clogged sewer line, including hydro jetting. Hydro jetting involves shooting a pressurized water stream through your pipes to remove the obstruction from your home.
A break or crack in your sewer line requires further intervention, as we'll have to repair or replace the pipe. Fortunately, our trenchless sewer repair techniques allow us to complete the job while leaving your yard in good shape.
If excavation becomes necessary, our team will do everything possible to protect your landscaping while providing the best possible solution to your Roy, Washington, plumbing problems.
Your Plumbing Repair
There's no one-size-fits-all solution to sewer repair because so many different causes could be generating your symptoms. Fortunately, the team at Hunt's Services can diagnose and repair your issues in a hurry, restoring your plumbing service.
Our team is standing by at 253-785-4773 to handle your sewer repair in Roy, WA, and the rest of Puget Sound.