Hunt's Services located in Tacoma provides a full line of licensed plumber services for Sumner, WA. Nothing can ruin your day faster than a plumbing problem, as having water pour into your home is an incredibly stressful situation. Fortunately, plumbing services in Sumner, Washington, are available through the pros at Hunt's Services.
Sitting on the outskirts of Tacoma, Sumner, Washington, is a convenient place to live because of its proximity to larger communities like Federal Way, Auburn, and Kent. It's also close relatively close to Sea-Tac. But if you experience plumbing issues, you'll want to take care of them quickly.
Hunt's Services is available for all your plumbing repairs and installations in Sumner, Washington. We can also assist with your HVAC and electrical systems.
Give us a call at 253-785-4773 any time you experience a plumbing problem that requires professional intervention. We're available around the clock through our emergency plumbing services, too, so you don't have to wait for the morning for a repair.
Living in Sumner, WA, is an excellent option for many families, and thanks to Hunt's Services, you can have your plumbing repairs handled by a licensed technician any day of the week.
Do You Need a Plumber in Sumner, Washington?
A myriad of underlying causes could lead to problems for your plumbing system. Fortunately, Hunt's Services can get to the bottom of them for you.
For starters, if you're trying to do some dishes and notice there's no hot water, you could have a broken water heater. Depending on the issue, it's sometimes possible to repair these units, but a replacement is probably necessary once they're about ten years old. Hunt's Services can walk you through the replacement and installation process and can even discuss the benefits of tankless water heaters with you.
When there's water leaking into your home through a water or sewer line, you'll want to contact a Sumner plumber immediately. This water could result from a small leak or a full-blown break in your water line, but the sooner you get help, the easier and less invasive the repair becomes.
It is annoying to have fixtures that won't drain properly, but they can rapidly escalate when a significant clog develops. In this scenario, you could require a drain cleaning, although there's also the chance you have a broken sewer line.
A sudden drop in water pressure could result from a water line with built-up debris or a crack. A leaking pipe can also cause this issue. Either way, Hunt's Services will uncover the cause of your water pressure problems, restoring your service as quickly as possible.
About Hunt's Services
At Hunt's Services, we can assist with any plumbing problem in Sumner, WA, you're experiencing. Simply call us at
253-785-4773
to have one of our experienced technicians visit your home or business.
Whether you need a sewer line repair, a sewer line replacement, or a drain cleaning, we're standing by to help. We use leak detection technology to identify the location of your problem, allowing us to act swiftly and develop a solution.
We're available 24 hours per day, seven days a week, too, so if you find yourself in an emergency, Hunt's Services is here.
Do you need a new plumbing installation? Not to worry because Hunt's Services can run pipes at your new home or make fresh installations at your existing home. This service comes in handy when adding a fixture because it streamlines the process. We can also install sump pumps and water filters in Sumner.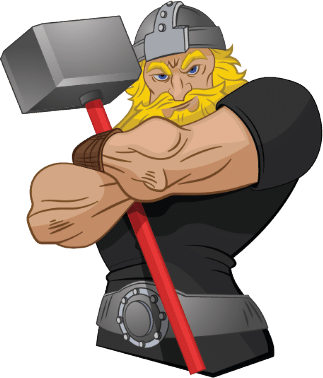 If you don't have hot water, Hunt's Services can attempt to repair your water heater. It might not be possible in some situations, though, which is why we offer water heater replacement services, too.
Call Hunt's Services at 253-785-4773, and we'll get to the bottom of your plumbing problems right away.
How We Handle Repairs
Knowing how the plumbing repair process works can put your mind at ease. At Hunt's Services, we try to keep things as simple as possible.
It all begins when you contact us with your plumbing, electrical, or HVAC concern. We'll then send the appropriate technician to your home to diagnose the issue.
Our Sumner plumbers can sometimes assess your problem visually, but other times, a camera inspection could become necessary. Once we figure out what's wrong with your plumbing system, we'll develop a repair plan.
A cracked or broken pipe could require us to go under your yard or behind your walls. We have trenchless sewer repair techniques we use outdoors whenever possible to keep your landscaping in good shape. We'll also handle any indoor repairs in the least invasive way possible.
When you have a clog, we'll clean your drains. We'll inspect your water heater if you don't have hot water.
No matter the problem, we'll come up with a solution. Give us a call at 253-785-4773, and we'll get started on that solution today.
Sumner Plumbing Repairs
Sumner, Washington, is a wonderful place to live because Seattle, Tacoma, and their surrounding areas remain accessible, but the city is far enough from the I-5 that it's quiet. It's a family-friendly community, but it also has plenty of older homes that could experience plumbing troubles.
Hunt's Services can help with any plumbing, heating, air conditioning, or electrical concerns you have in Sumner and throughout Pierce County. Call Hunt's Services at 253-785-4773 the second your home needs some attention to limit the damage and begin the repair process.