You never know when you'll require plumbing services in Kirkland, Washington, but, fortunately, Hunt's Services can assist. Our licensed, certified technicians will ensure your plumbing problems are addressed as quickly as possible, limiting property damage and restoring your service.
We can also handle residential and commercial installs, sewer line replacements, sewer line repairs, drain cleanings, sewer camera inspections, water heater repairs, and fixture replacements, depending on the services you need.
Our team is available for emergency plumbing repairs in Kirkland, Washington, as well, ensuring we can get there quickly when your plumbing issues are out of control.
Call us at 253-785-4773 to book an appointment with our professional plumbers in Kirkland and the rest of Western Washington. We're standing by to take your call.
When You Need a Plumber
There are countless scenarios where you could require a plumber at your commercial or residential property. Identifying when a technician is necessary helps ensure you receive the assistance you need early in the process.
When you see water leaking from a water or sewer line, it's time to call in a professional. These leaks sometimes begin as a minor drip but can quickly turn into a full pipe break that significantly damages your home or business. In other situations, the break to your water or sewer line is immediate, and you'll want a plumber on the job right away.
The damage isn't always this dramatic, though, as you could require plumbing assistance if you have a clogged drain. Clogged drains prevent your fixtures from emptying at their regular pace and can escalate into a flood or leak if you aren't careful with them. A drain cleaning is a quick and easy way to keep your pipes in good shape moving forward.
You could also notice you don't have much water pressure when your turn on your taps. Typically, this issue means you have a crack in your water line, but debris can get in there, too, and reduce your water pressure. The pressure could also be escaping closer to your fixtures if there's a pipe leaking inside your house.
Another common plumbing problem is the absence of hot water in your home. If you turn your hot water faucet on and only cold water comes out, it likely means you have an issue with your water heater.
The team at Hunt's Services will tackle this issue by attempting a Kirkland water heater repair, although a water heater replacement could be necessary if your unit is over ten years of age.
No matter your reason for needing a plumber in Puget Sound, Hunt's Services can help. Contact us at 253-785-4773 to begin the process.
Services We Offer
As a full-service plumbing contractor, Hunt's Services can handle nearly any job you throw at us.
We offer water and sewer line repairs and replacements, drain cleanings, water heater repairs and replacements, new fixture installations, water filter installs, and sump pump services in Kirkland, WA.
The techniques we offer are state-of-the-art, too, ensuring your job is completed to the highest standard.
For example, when searching for a leak, we use leak detection technology to pinpoint the location and size of the issue. We also offer trenchless sewer line repairs and replacements, minimizing the damage to your landscaping while we complete the repair.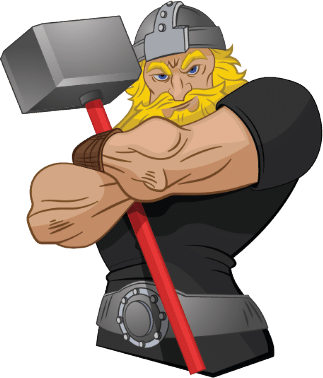 If you need a new water heater, we carry a full line of EnergyStar appliances that will save you money on your energy bills.
We can also install fixtures that match your vision for how the interior of your home should look.
Reach out to Hunt's Services with any questions you have about plumbing services in Kirkland, Washington, and the rest of Pierce County. We're standing by at 253-785-4773 to assist with all your plumbing needs.
How We'll Handle the Job
Every service call we make is different, as it depends on the project at hand.
Jobs usually begin with a phone call, as you'll reach out to us and book an appointment with a member of our team. The technician will then visit your home or business and develop a solution.
Some jobs begin with a camera inspection, which allows us to look inside your sewer line for damage. Other times, a visual inspection is all that's needed to troubleshoot your system and figure out a repair.
Once we know what's happening with your sewer system, we'll handle the repair as quickly as possible. We'll do whatever it takes to minimize damage to your property in the meantime, and we understand that you can't be without your plumbing services for long.
At Hunt's we also offer other home services, if you ever find yourself dealing with HVAC or electrical problems, give us a call! Our electricians and HVAC contractors in Redmond are a phone call away. Once we are on the job, your problem doesn't stand a chance!
company icon
Hunt's Services Plumbing
Kirkland, Washington, is a beautiful place to live, and taking proper care of your plumbing system is a massive step toward keeping your home in excellent shape.
Call Hunt's Services at 253-785-4773 to book your plumbing, heating, or air conditioning appointment in Kirkland, WA.