Sewer system issues are never fun because they could make it impossible to complete everyday tasks like washing the dishes, cleaning laundry, or taking a shower. Fortunately, it's possible to have a professional contractor provide a sewer repair in Fox Island, Washington, right away. Hunt's Services provides sewer repair services to Fox Island.
You'll want to carefully select a plumbing contractor to handle this issue because it's such an important job. Experience is key because the last thing you want is a sewer line that's improperly repaired, causing further issues down the line.
Hunt's Services offers sewer line repair services in Fox Island and throughout the rest of Puget Sound. We have a team of certified and licensed technicians standing by to assist with your plumbing emergency, so you aren't left without this vital service for long.
Call Hunt's Services at 253-785-4773, and we'll send someone over to diagnose your plumbing problem. You'll want to have us on the job quickly because a cracked or broken sewer line could do a significant amount of damage to your residential or commercial property. Contact us today to get started.
Is It Time to Call a Plumber?
Determining if you need professional assistance for your plumbing issue isn't always straightforward, but there are some situations where you'll want immediate help.
For one, when you can see water leaking from your sewer line or any of your other waste removal pipes, it's time to get a plumber on the job. This sewer water is toxic and can quickly do severe damage to your home, so you'll want a plumber on the job as soon as possible.
The same goes for situations where you can smell sewage anywhere on your property. There's a good chance you have a crack or break in your sewer line in this scenario, and the problem will only get worse unless you repair or replace the pipe.
A slowly draining fixture doesn't always mean you need a technician to visit your home or commercial property. However, it could signal a severe clog or break in your sewer line when all your fixtures are draining slowly at once.
Fixtures that won't drain at all could also mean there's a significant clog or break somewhere in your sewer system. Professional intervention is the best way to ensure it's repaired before it can do severe damage to your property.
Hunt's Services is standing by at 253-785-4773 to assist with any of these problems in Fox Island, Washington. Our team has seen it all, so give us a call today to limit your inconvenience and restore your plumbing service.
Common Causes of Fox Island Sewer Line Issues
Many different underlying problems can create sewer line issues around your property. You should be aware of these potential issues when troubleshooting.
First, Fox Island has significant tree cover, which creates an incredibly beautiful place to live. However, these trees have extensive root systems that extend considerable distances underground. The underground roots could eventually wrap around your sewer line, puncturing or breaking it in the process.
There's also a significant amount of rainfall in Fox Island that can create sewer line problems. The gist is that soil supports the pipes under your landscaping. Rain can erode this soil over time, forcing your sewer line to support too much weight. The result is a problem called pipe sagging that can eventually break or crack your pipes.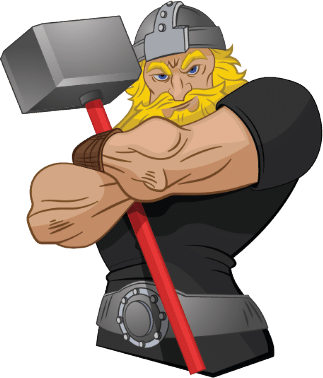 Fox Island grew significantly between the 1950s and 2000s, going from a population of about 120 to more than 2,800. Homes built in the early part of this expansion could have clay sewer lines, which are more prone to breakage than newer PVC and ABS options. If you're living in an older house, it's a good idea to have the sewer line proactively inspected to prevent future problems.
If you tend to dispose of grease, oil, and food waste in your drains, you could end up with sewer line problems in Fox Island. This debris can quickly harden when it cools, blocking your pipes and potentially leading to more significant issues.
When experiencing sewer line repair problems of any type in Fox Island, WA, Hunt's Services is here to help.
How Your Repair Will Work
Hunt's Services can address your sewer line repair in a few different ways, although the exact technique depends on the underlying cause.
No matter what, there's a good chance the entire process will begin with a camera sewer inspection. This technology allows us to put a specialized camera into your sewer line to check for obstructions and breaks. Once we know what's going on, we can develop a repair plan.
Suppose our inspection finds a large obstruction in your Fox Island sewer pipe. In this scenario, we might use a hydro jetting technique where we send a highly pressurized stream of water into your drain and through your sewer line to remove it.
In other situations, such as when we locate a break or crack in your sewer line, our trenchless sewer repair methods could be necessary. These techniques allow us to protect much of your yard when repairing or replacing a section of pipe.
Excavation is sometimes necessary when the problem is severe, but rest assured we'll handle the job with the least amount of collateral damage possible.
Get in touch with us, today!
Don't waste another minute; Get Hunt's Services on your sewer line repair in Fox Island, WA, and the rest of Pierce County today by calling us at 253-785-4773.