Sewer repair in Yelm, Washington, is available through the professionals at Hunt's Services. Plumbing problems can arise at any time, leaving you with a mess to clean up and additional stress that affects your day-to-day life.
Our team is standing by to assist with all your sewer repair needs in Yelm and throughout Western Washington. We offer fast, reliable service and licensed, certified plumbers, ensuring your plumbing job is completed correctly the first time.
Get us on the phone the second you notice a sewer line repair issue at your residential or commercial property. From there, we'll inspect the damage and develop a solution.
Hunt's Services is available at 253-785-4773 in Yelm, Washington, and throughout Thurston County. Give us a call today to begin the repair process.
When to Reach Out
Homeowners often have questions about whether calling a plumber is absolutely necessary. The reality is that it'll usually be obvious that you need assistance.
For instance, if you can smell sewage inside your house or in your yard, there's a chance you have a break or crack somewhere in your sewer line. You'll want a technician to repair this damage immediately because every second that goes by is doing more harm to your property.
Seeing sewer water leaking from a pipe is another scenario where contacting a technician immediately is necessary. You have a break in your sewer line in this situation, and getting to the bottom of the issue is essential before using your plumbing service again.
You'll want to reach out to Hunt's Services if your fixtures stop draining or you notice waste coming back up your drains and into your sinks, tubs, and toilets. These symptoms mean you have a severe clog somewhere in your drainage system that will need attention to prevent damage to your home. These clogs can escalate into a broken pipe if you don't fix them early.
The same goes for a situation where your fixtures are draining more slowly than they should. While this scenario isn't a plumbing emergency, it could grow into a more pressing problem if you don't have a professional get to the bottom of it.
Hunt's Services is available in Yelm, Washington, and throughout Puget Sound to diagnose and repair these plumbing problems. Give us a call at 253-785-4773 to begin your residential or commercial plumbing repair today.
Sewer Line Issue Causes
What's causing your sewer line problem? It's impossible to tell without inspecting your pipes, but there are some issues we typically see in the Yelm, Washington, area.
Although large sections of Yelm are prairies with farmland, the community has large forests in the southern, northern, and western parts of town. These forests contain large trees with extensive root systems, which can be dangerous for sewer lines.
As trees grow, their roots expand underground, and they can eventually wrap around your sewer pipes. When this occurs, it's only a matter of time until the roots puncture your sewer line, forcing you into a repair.
Yelm's location near Puget Sound means the community gets a decent amount of annual precipitation. Unfortunately, heavy rains can cause a problem called pipe sagging. As this rain erodes the soil supporting your sewer line, the pipe must support more weight than its design allows. Eventually, the pipe will sag under this weight, and you'll need a repair.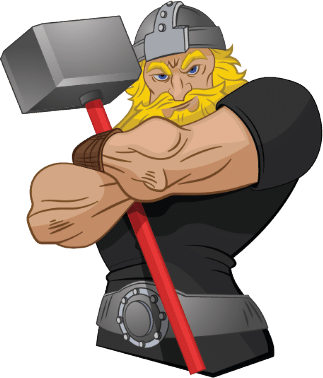 Yelm is an old city, but much of its growth is recent. As a result, the majority of houses in the community are relatively new. However, residents living in homes built before the 1970s should have their pipes inspected because there's a chance they're made from clay and, therefore, prone to early breakage.
While you don't have control over most sewer line problems in Yelm, Washington, you can avoid some issues by not disposing of grease, oil, and food debris through your plumbing fixtures. These materials harden as they cool, causing blockages, breaks, and all kinds of plumbing problems.
No matter the cause of your Yelm plumbing emergency, Hunt's Services is here to help. Reach out at 253-785-4773, and we'll get to the bottom of your problem as quickly as possible.
The Sewer Repair Process
When you get Hunt's Services on your plumbing repair job, we'll begin by sending a technician out to inspect your plumbing system and diagnose your problem.
Many times, this stage involves a camera sewer inspection where the plumber will use a specialized device to see inside your pipes. This technology helps our team diagnose your problem.
The inspection could uncover a clogged drain or obstruction in your sewer line, which we can sometimes remove using our hydro jetting technique. Hydro jetting involves shooting a water stream into your pipes to dislodge whatever is present and slowing your water flow.
In situations where our inspection discovers a crack or break in your sewer line, we can repair or replace a section of pipe using a trenchless sewer repair technique. In doing so, we'll protect your landscaping as much as possible.
If we have to excavate in your yard, you can trust that we'll protect your yard and home throughout the process.
Start Your Repair
Hunt's Services is available to assist with any sewer repair needs you have in Yelm, Washington, and elsewhere in Thurston County. We also provide plumbing, electrical, and HVAC repairs and installations in King and Pierce counties.
Give us a call at 253-785-4773 to begin your repair today.